Another EuroEyes employee has undergone surgery: Michael Zhang, COO of China and member of the group of directors of the EuroEyes China Clinics. We joined Michael before, during and after the ICL treatment at the EuroEyes clinic in Hamburg. Watch the video now.
Michael has been wearing glasses for over 22 years and is severely short-sighted with -9 diopters. Additionally, he suffers from astigmatism. In everyday life, in the office, on journeys, with his hobbies - his glasses are disturbing him. And even with his glasses Michael had no sharp vision.
Especially when playing basketball, his vision was limited and his glasses quickly broke if he wasn't careful enough: "Last year alone I had three damaged glasses that I had to replace."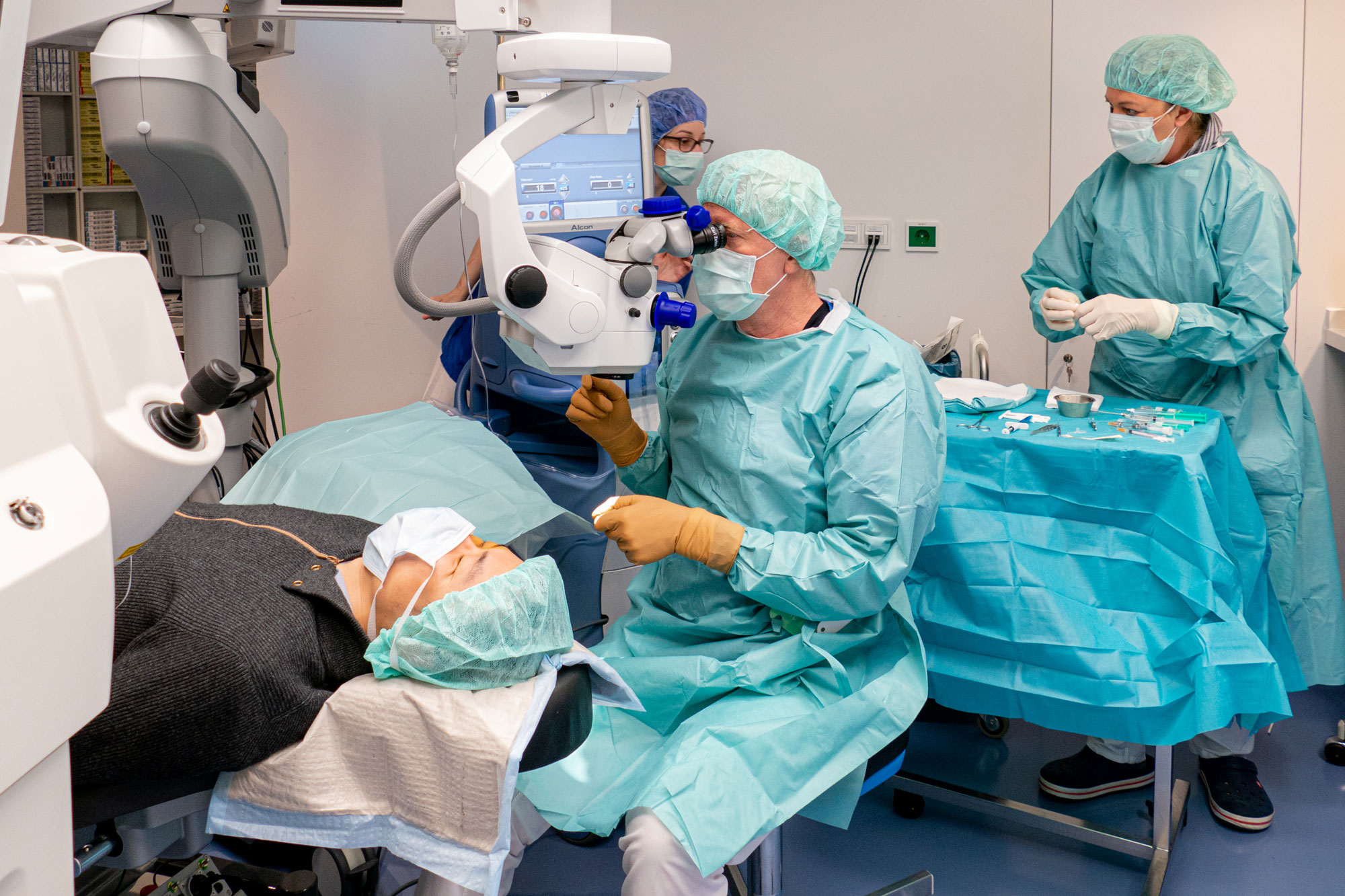 When Michael finally met Jannik Jørgensen in Shanghai, Michael learned about EuroEyes. Michael was thrilled that Jannik had ICL lenses implanted by his father, Dr. Jørn Jørgensen. "Before, I always thought that because of my severely myopia I would not be eligible for laser treatment. The option of an ICL lens implantation had not been an option for me until then," says Michael.
In mid-April, Dr. Jørgensen performed the ICL treatment in Hamburg: "I am a bit nervous, but I am sure that the result will be very good." We join Michael Zhang during his treatment. Follow his journey in the video.
"During the treatment I didn't feel any pain, a nurse held my hand the whole time, which calmed me down.  Everything happened very quickly. I was especially fascinated that I can see clearly right after the operation."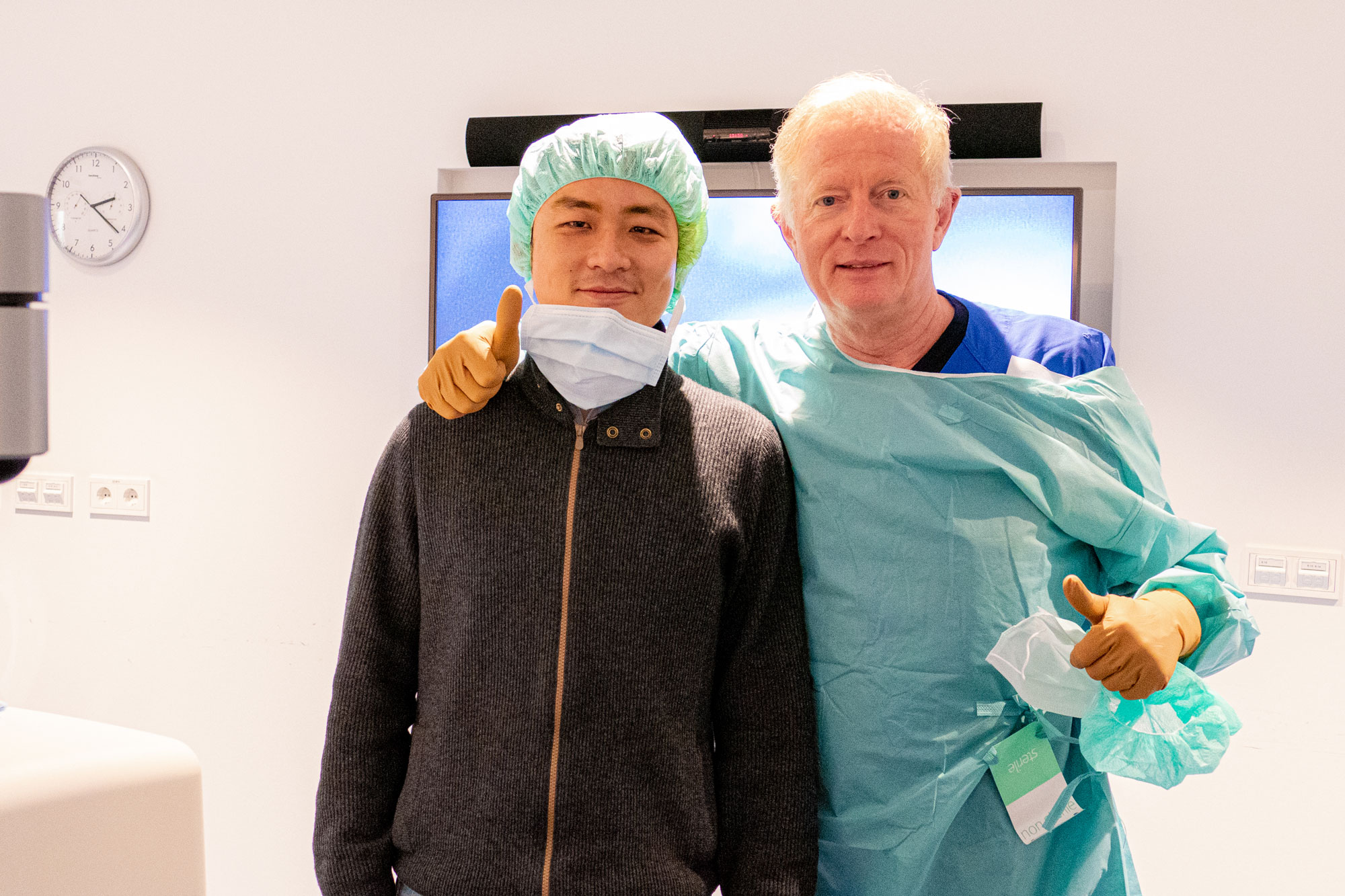 What are ICL lenses?
People with extreme nearsightedness, farsightedness, astigmatism or a thin cornea are typically not suitable for a laser eye treatment. The implantable contact lens is the solution for these patients. With the ICL contact lens EuroEyes offers an excellent treatment alternative for short-sighted people with more than -8 dpt and long-sighted people with more than + 3 dpt - also in combination with astigmatism. In contrast to a contact lens, ICL remains permanently in the eye. It is inserted between the iris and the natural lens. Together with the natural lens, ICL ensures that the light is properly focused on the retina and that the patient can see clearly without glasses.
Jannik Jørgensen also underwent ICL treatment, which was performed by his father Dr. Jørn Jørgensen, founder and CEO of EuroEyes. Click here to see the video.